Vienna `98
Vienna is the cultural center of the whole World !!! They have Strauss , Mozart , Dr.Freud,a lots of others.... My favorite Vienna citizen is Quinn Elisabeth called Sisy , she lived before first world war, she was very pretty and kind person.

It is very expensive to visit Vienna but it is worth it. Vienna have the cleanest streets in the world !!!!


Russian Communist Monument in Vienna
Surprisingly , but true , Vienna was under Russian communist rule few years just after the end of Second world war . This is the monument that Russians gave to Vienna as a sign that "they were here " .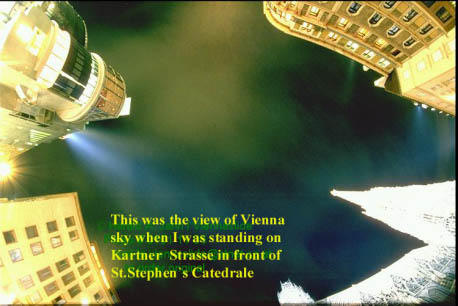 ..with Aleksandra on the way to the center of Vienna
..more Vienna pages ....